Jatamansi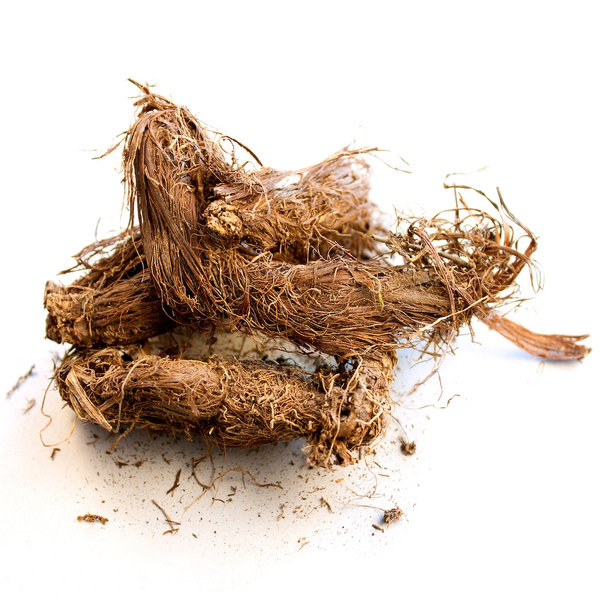 Because its root has thick and too many hairs (Jata in Sanskrit) it brings the name Jatamansi to this wonderful herb. Jatamansi relieves the stress, anxiety and depression and induces healthy sleep. Healthy sleep mean- without any addiction and depression effect.
Jatamansi is a herb of choice for natural support for mental disorders like schizophrenia and epilepsy.
English name:- Valeman.
Effect on Doshas
Vatashamak by snigdha; pittashamak by sheeta, tikta, kashaya, madhur, kaphashamak by tikta and tikshna. Ultimately it is tridoshashamak but specially kapha-pittanashak.
Ayurvedic Pharmacology of Jatamansi
| | | | |
| --- | --- | --- | --- |
| Rasa | Guna | Virya | Vipaka |
| Tikta, kashaya, Madhur | Laghu, tikshna, snigdha | Sheeta | Katu |
This improves the complexion and is antipyretic.
Paste is also used in inflammation and pain.
Jatamansi acts on digestive, circulatory, urinary, nervous, skin and also reproductive system i.e. on all systems of the body.
This is a brain and health tonic.
It is used to reduce burning sensation all over the body.
It is best used in convulsions and pain, in epilepsy, hysteria, syncope etc. so it is called as bhutaghna or rakshoghna.
This is one of the best medicines for headache, and is also a sedative.
This herb is used in loss of appetite, abdominal distension, abdominal pain and amoebiasis.
It also helpful in liver enlargement and jaundice by cholagogue action.
This is useful in infertility, dysmenorrhoea and uterine inflammation.
Best Recommended Uses
Jatamansi is a very good herb to calm down the agitated mind and keep it in relaxed mode. It is useful in inducing deep and relaxing sleep.
Doses and Useful Parts
Roots – dose 1-3 gm should be used (fresh)