Diet For Obesity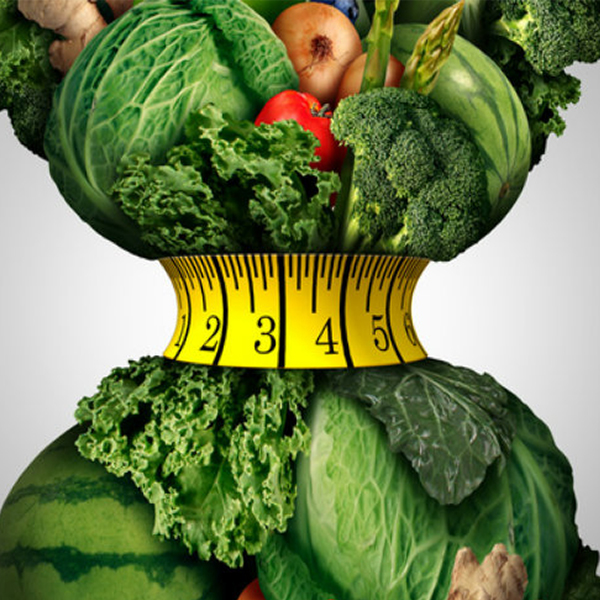 Obesity is the modern era epidemic which has covered almost all the parts on the globe. Obesity is a disease itself and this disease works as a cause for several other diseases so over all obesity is like a double edged sword.
We all know that obesity can be controlled by diet and lifestyle alone but only few of us are aware that how can we control the lifestyle and diet and what are the ways to maintain the diet and lifestyle. Here we are giving the idea about Diet for Obesity.
Diet For Obesity
Calories: The guiding principle of all reducing diets is to provide few calories. It is not the quantity of food but the low calorie equivalent that produces weight loss. Unless there are special indications, the patient is allowed to continue with his routine work. About 20 kcal (84 kj) per kilogram of ideal body weight is prescribed for a sedentary works, and 25 kcal (105 kj) for a moderately active worker.
Proteins: Proteins are necessary for tissue repair and have a high specific dynamic action. About 1 g protein per kg body weight is adequate.
Fats: Since fats are a concentrated source of energy, they should be restricted. It is best to supply the quota as vegetable oils (except coconut and palm), so that enough essential fatty acids are supplied for proper nutrition.
Dietary fat promotes more obesity than carbohydrate or protein of same energy value. Excess dietary fat is stored in the body, while only a limited amount of carbohydrate and very little protein can be stored. Thus, avoiding fat is a great help in a weight-reducing program.
Carbohydrates: To produce a feeling of satiety, and for regular bowel movements, bulk- producing carbohydrates like green vegetables and fruits are liberally prescribed. Starches with high carbohydrate content, like potatoes and rice, are restricted.
Vitamins :With prolonged restriction of fats there is likely to be deficiency of the fat-soluble vitamins A and d, which may need to be supplemented.
Minerals: Restriction of sodium as common salt is helpful in a weight-reducing diet. Excess sodium in the body predisposes the patient to retention of fluid.
Fluids: Fluids can be taken liberally if salt is restricted, as extra fluids are excreted by the healthy kidneys. A glass of water taken before meals may help to cut down the intake of food.

Dietary Requirements for an obese person:
| | | |
| --- | --- | --- |
| Item | Mixed diet | Vegetarian diet |
| Bread or chapattis of wheat, Rice, maize, jowar, bajra or ragi | 3 slices of bread or 6 thin chapattis of wheat or 3 small chapattis or other cereal | 3 slices of bread or 6 thin chapattis of wheat or 3 small chapattis or other cereal |
| Breakfast cereal of wheat, rice, oatmeal or maize | Excluded | Excluded |
| Rice | Excluded | Excluded |
| Pulses (dal) or beans | ¾ cup thin dal | 1 ½ cup thin dal |
| Meat, fish 7or chicken | 2 small helpings | – |
| Eggs | 2 | – |
| Milk or Milk Products | 1 cup skimmed milk (cow's or buffalo's) | 2 cups skimmed milk (cow's or buffalo's) |
| Soup | 2 cups thin soup | 2 or 3 cups thin soup |
| Vegetable salad | Permitted | Permitted |
| Potato, sweet potato, yam | Excluded | Excluded |
| Sugar, Jaggery or honey Jam or murabba Pastry Dessert Sweet or sweetmeat Fruit, fresh Fruit, dried Nuts Condiments and spices Papad, chutney and pickles Beverags Fluids | 3 Teaspoons Excluded Excluded Permitted from the above Ration of milk and sugar Excluded 3 average helpings Excluded Excluded Moderation Moderation; exclude Pickle in oil Tea or coffee from above Ration of milk and sugar Liberal | 3 Teaspoons Excluded Excluded Permitted from the above Ration of milk and sugar Excluded 3 average helpings Excluded Excluded Moderation Moderation; exclude Pickle in oil Tea or coffee from above Ration of milk and sugar Liberal |