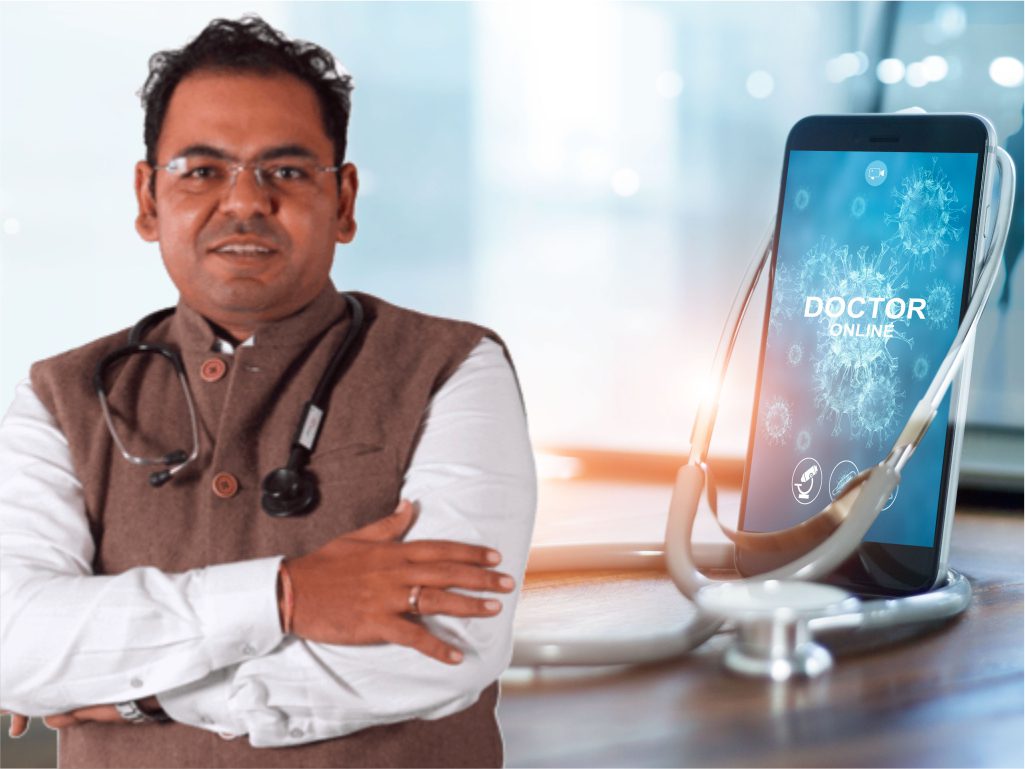 Consult With Vaidya Pardeep Directly.
Not like, some other person will consult in name of Vaidya Dr. Pardeep Sharma. It will be a zoom consultation. Book your time as per your ease and according to your time.
Book Consultation
Share your reports
You will Get a Zoom/Video Call Link
Discuss Your Problems Directly with Dr. Pardeep Sharma, no middle-man or no junior Vaidyas.
"A well-versed Vaidya is who understands all aspects of the body and also understands the quality of medicine". Dr. Pardeep Sharma M.D., in Ayurveda from the National Institute of Ayurveda with a clinical experience of 20 years, knows this quite well! He has made it his mission to make sure that no one goes without treatment for their problem.
Dr. Pardeep's core strength is making the right diagnosis so that a patient can get complete treatment for his or her problem
He believes in holistic health and thus he does much more than just prescribe medicines; he helps patients understand what they need to do to maintain good health as well!
Consult for your problems with Vaidya Dr. Pardeep Sharma and understand your problem and also the diagnosis of the condition.
This is the best way for the treatment of the condition because through the right diagnosis you can get "proper" treatment.