Sukhayu Ayurved is located in Jaipur, India. Jaipur famously known as the pink city is the capital of Rajasthan. The colourful state of India known for history of great hospitality and warm gesture.
Here are brief details about Sukhayu Ayurveda with all the milestones we achieved.
Our Values
Sympathy
Sensible
Significant
Shastra Oriented
Sanctimonious
Sympathy: Towards the patient and attendant
Sensible: Education based treatment which are really required
Significant: Changes through treatment should be significant
Shastra Oriented: Adopting Ayurvedic line of treatment according to Shastra
Sanctimonious: To enable patients to their rights and responsibilities and to ensure overall wellness.
These 5'S are strength of Sukhayu Ayurved
Milestones of Sukhayu Ayurved Journey
Year 2006: The first unit of Sukhayu Ayurveda started in Jaipur. In a rented place. With a consultation chamber only.
The year 2007: Sukhayu started Panchakarma operations with all basic amenities.
Year 2008: Panchakarma Facilities bloomed better with different panchakarma theaters for male and female patients.
In Year 2011: Sukhayu shifted to the Chitrakoot location, where we have OPD Panchakarma facilities with 5 Panchakarma theaters, 2 OPD chambers and 1 complete Gynaecological Panchakarma theater.
The year 2013: Sukhayu Ayurved received award of – Best Achievers in Healthcare Category by Economic Forum of India, Delhi.
Year 2014: Manufacturing of medicines for our own patients and dispensing was started. To improve quality of the medicines.
The year 2016: In February 2016 operations started in our newly built IPD centre in Omaxe City with facilities of 40 indoor beds.
In the Year 2017: We achieved NABH accreditation for Panchakarma Clinic and Sukhayu.
The year 2018: The plantation of medicinal plants started at "Charak Aashraya" an upcoming unit of Sukhayu Ayurveda in a land of 3.5 Acres in Jaipur City.
Year 2022: Sukhayu Ayurved 30-bed hospital has achieved accreditation from NABH.
Sukhayu Locations
Sukhayu Ayurved Chitrakoot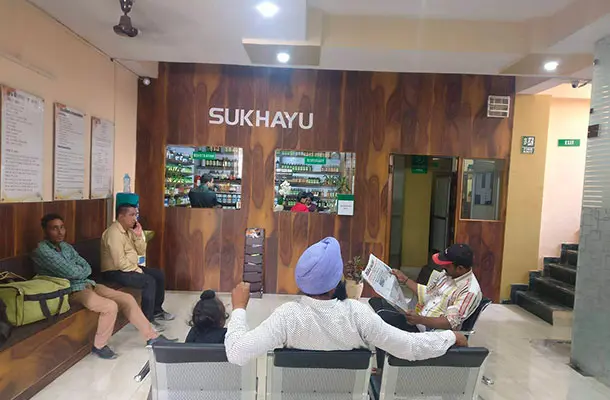 Located in the city centre.
Out door based pachankarma treatment and consultation from Vaidyas is available here.
Sukhayu Ayurved Omaxe City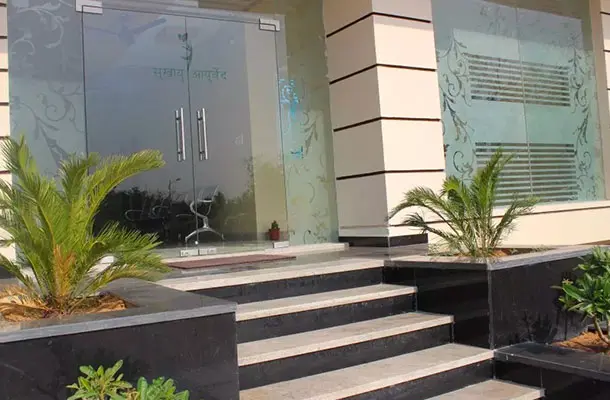 Located in the outskirts of Jaipur.
This is a place where we admit the patients, patients stay here take treatment and get back health.
The promise of Quality Treatments
A few years back there Ayurveda treatments were not according to certain standards. But Sukhayu Ayurved changed the whole thought process about this. Today Sukhayu is accredited by NABH and ISO 9001:2015. Because we understand that your health needs a proper special environment and care.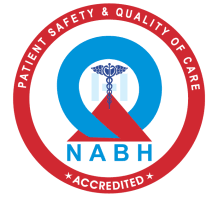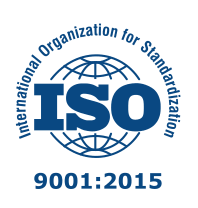 So once you are coming for the treatment to Sukhayu, you are handing over yourself to the best team of Ayurveda with best facilities.
What Makes Sukhayu Best for Ayurveda Treatments
In the last few years, with an increased inclination towards Ayurveda. Adulteration of Ayurvedic principles is evident. Some are mixing Ayurveda with Chinese medicines like Acupressure and Acupuncture. And others are behaving like Chiropractors and they claim that they are serving the best of Ayurveda and name it some pathy too. Few believe that Ayurveda is just a system of relieving stress and made it a system of spas. But amidst all these commercial developments, Sukhayu Ayurveda, led by Vaidya Pardeep Sharma kept faith in traditional Ayurveda. We still follow the basic principles of Ayurveda- AS IT IS.
Once you want to witness the legacy of the Acharyas of Ayurveda and want to experience the authentic treatment of Ayurveda- Sukhayu Ayurved is the place for the same.
A medical science nurtures and fruits well in a hospital, you don't need resorts and spa like atmosphere for this.

Vaidya Pardeep comments on the trend of resorts in Ayurveda.
We keep the spirit of Ayurveda with us. Therefore we are able to give the best in class results of Ayurveda. The main focus of Sukhayu is on treatments and treatments alone. We neither believe in selling some online medicines nor do we aim to make some false claims in name of Ayurveda.
All You Need to Know about Sukhayu Ayurved Jaipur
Who started Sukhayu Ayurved?
Vaidya Pardeep Sharma started Sukhayu Ayurved in year 2006 from Jaipur.
Who owns Sukhayu Ayurved Jaipur?
Shri Rajender Prasad Sharma ji and Vaidya Pardeep Sharma are owners of Sukhayu Ayurved, Jaipur. Where Vaidya Pardeep Sharma is working as a chief physician.
Where Sukhayu Ayurved is located?
Jaipur.
Does Sukhayu Ayurved has some branches?
No, Sukhayu Ayurved, Jaipur doesn't have any branches. We operate from Jaipur only.
We don't have any franchise systems because we believe- Organisation spread should be limited and its stature should be big!
What kind of treatments Sukhayu Ayurved provide?
Sukhayu Ayurved, provides authentic ayurveda and panchakarma treatments for different diseases.
How many Doctors are there in Sukhayu Ayurved, Jaipur?
There are following physicians at Sukhayu Ayurved-
Vaidya Pardeep Sharma, M.D. (Ayurveda)- Chief Physician
Vaidya Neetu Sharma, M.D. (Ayurveda)- Gynaecologist
Dr. Vinay Sharma, Ph.D. (Med. Plants Ayurved), Yoga Acharya