Gurmar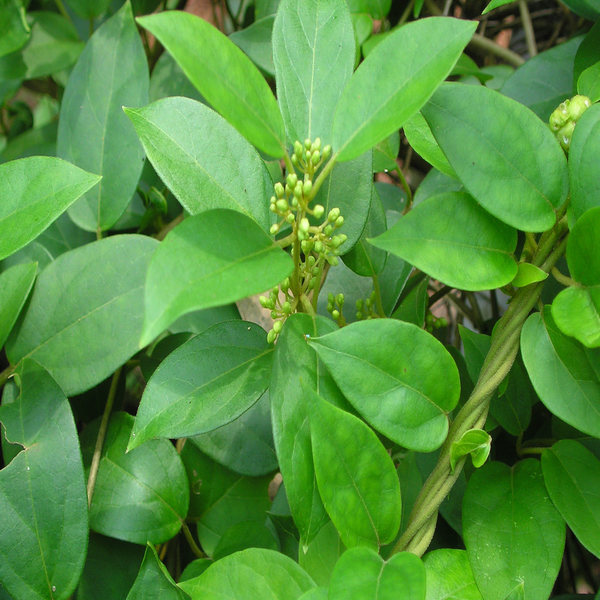 "Gur" stands for jiggery and "mar" for killing and eliminating these two words make Gurmar- so the herb which can kill the sweet taste is known as Gurmar. Once you chew the powder of Gurmar leaves- you will lose the sensation for the sweet taste and even chocolate will be like a tasteless paste.
It is assumed that it works similarly to the body and reduces the absorption of the sugars in the body and relieves Diabetes. Seriously, Gurmar leaves are reported well in research to induce the production of the insulin. Effect on Doshas: Kapha vata shamak. Ayurvedic Pharmacology of Gurmar
| | | | |
| --- | --- | --- | --- |
| Rasa | Guna | Virya | Vipaka |
| Kashaya | Laghu, Ruksha | Ushna | – |
Its main action is seen on the digestive system. Being an appetizer, astringent and a hepatic stimulant, it helps to maintain the blood sugar to 0.12% by acting on pancreas, adrenal glands and the digestive glands.
It leads indirectly to secretion of insulin from pancrease. This reduces the blood sugar and also the urinary sugar. These action are obtained by using the leaves only and not by using extracts.
It used to decrease cravings for sweet taste.
Root has emetic properties similar to ipecac.
It is useful in cardiac failure. Oral by using extracts.
It is used to relieve common cold and breathlessness by administration of seeds or roots in the form of smoking.
It helps in easy evacuation of impacted feces from rectum
This is very useful in diabetes and calculi. A dose of 1-2 gms. Of leaf powder with honey or cow's milk is given twice a day.
This is useful in amenorrhoea, typhoid fever, general debility.
It has special effect on all skin disease.
Application of leaves mixed with castor oil is useful in glandular swelling, hepatitis and splenic enlargement.
Roots are used for application in snake bite
Best Recommended Uses
Gurmar powder is Recommended to maintain the blood sugar level in healthy limits.Basically it corrects the whole Metabolism specially the glucose Metabolism.
Doses and Useful Parts
Leaf powder – 1 to 2 gms. Decoction of root, 40-80 ml; powder -1-3Gm.