Bahera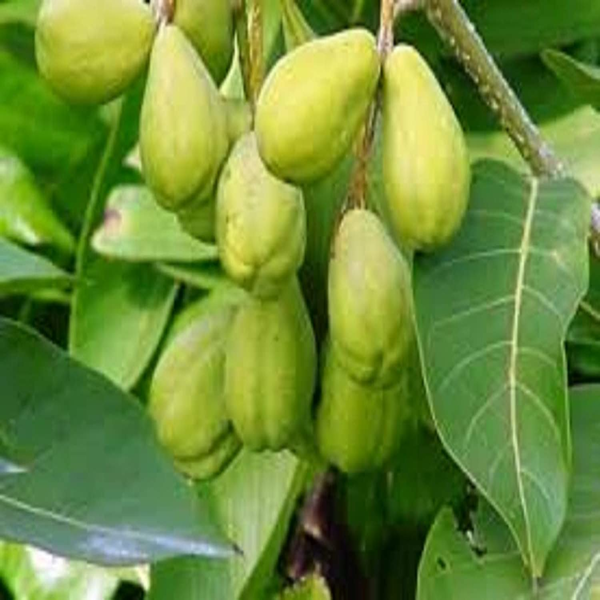 Bahera; Terminalia bellericais one and the only herb which is equally effective in diseases of all Dhatus (Body systems) as it nourishes the body deeply.
One of the synonyms of Bahera is Bibhitaki which means a herb which makes the fellow fearless; it also indicates towards the usefulness in disease originating from any of the system. Fruit pulp of Bahera nourishes the eyes, hairs and indicated in hoarseness of voice. It also acts as mild sedative so it can be used in insomnia also. Bahera is one of the miraculous herbs, because this is the rarest herb which work on all Seven Dhatus and gives the best results to the body. This is also a content of the Triphala- a main remedy of Ayurveda for health maintenance.
Effect on Doshas:
Bahera fruit pulp is kaphaghana because of its ruksha, laghu, Kashaya guna. This ayurvedic herbs is pittaghana by Kashaya and madhur rasa and vatashamaka. This is ingredient of Triphala as kaphanashaka.
Ayurvedic Pharmacology of Bahera
| | | | |
| --- | --- | --- | --- |
| Rasa | Guna | Virya | Vipaka |
| Kashaya | Laghu, Ruksha, Kashaya | Ushna (Hot) | Madhura |
Fruit powder is analgesic, anti-inflammatory, haemostatic and gives black colour to skin and hair.
Oil extracted from the seeds of the Bahera seeds works as a hair tonic.
It is being ushna, it is deepan, laxative and anthelmintic.
It is antiemtic and reduces excessive thirst.
Fruit pulp is indiacted as a blood coagulant due to astringent property.
Powder of the fruits help in asthma and cough by reducing the inflammation of the bronchi.
Pure pulp of bahera- seedlesss works as an aphrodisiac.
Pulp is intoxicant and analgesic.
Best Recommended Uses
Bahera is especially useful in hoarseness of voice and its combination with Haritaki and Amalaki – Triphala acts as a revitalize for hair and eyes and as an stool softener. It is a special herb as it nourishes all the Dhatus directly.
Doses and Useful Parts
The dose of the fruit powder is 3-6 gm