Social Network Inside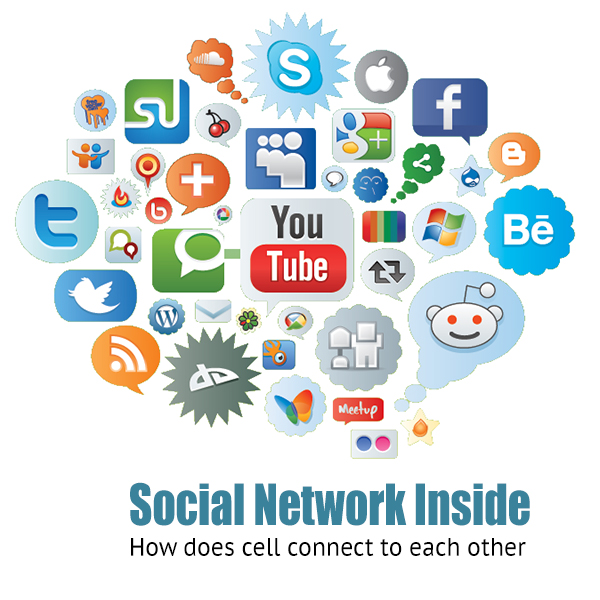 Facebook, twitter, LinkedIn, My Space, Orkut and many like this in the list- which have made it possible for all of us to be in touch with one another. These sites have helped all of us in terms of being "social" because these have managed the distance and time in a very nice manner. Smartphone has made it much easier for all of us to use and utilize these sites. Social networking has enabled all of us to cop-up with stress and uneasiness because you can find a friend online even in midnight and you can share some best ideas or some confusing thoughts by using these websites. And if you have no one online then you can update your status on Facebook or can just twit on twitter! We are being social day by day- more and more.
But-
What about our own inner-self?
When was the last time when you talked to yourself?
What was the last word, phrase or sentence what you heard from yourself?
Have you ever seen your inner-self?
You have been known that "who" is "who" but do you know who are you?
What is the status of your "brain" you have updated on a site- but what is the status of your own body and mind- do you know this?
The inner network
Believe, these all things are not hard to do, hard is to try for these things. We have never tried to do all above things and there is no website available for this interaction. The information, images and imaginations we go through every day is too much to cop-up and we are left puzzled with all this information alone. We never have time for our self and whenever we try to do so it pushes us to Anxiety and Depression because we have become too much complicated inside.
We all need a way to interact with our cells and most importantly all of our cells need some help to interact with each other. This is important to come out of the status "complicated" about ourselves. Our cells keep on "poking" us again and again but we have added these in the "ignored" list and once condition become severe; we are left helpless for this. We have become "unfriendly" with ourselves. This is the complexity of us.
We need to identify the intranet within ourselves and need to optimize this for better performance. This is the requirement of the time and we all should do this importantly. Yoga is the way!
Keeping Updated : The inner Network
We all need some pauses in our life so that we can "recover", "replenish", "regenerate" and "rejuvenate" easily, otherwise this all complexity within us will lead us to the unlimited and unpredictable conditions. Yoga rests the system and once rested properly, this system leads to the better performance. The wear and tear, our cells are facing in today's time- is too much to handle and foods and lifestyle work as additives in all this. Beside this the market surround you conspire every moment to provide you new, newer and newest information and this information- busies and tiers you, yourself and your senses. This all is to make you "helpless" and "confused" about different things. They won't stop; this is only you- who can control yourself and your senses.
Detach yourself from the surroundings, for a time- time to time!
Converse with yourself during this period of detachment!
This is the only way to keep you updated and up to date for your health and wellness. Wellness is not alone the good lab reports. Wellness is something else and you will understand this, once you will converse with yourself.
Ayurveda and Yoga both are the key factors for all this. Ayurveda can assure you the health and this health can be preserved with help of Yoga for years and years. So join Ayurveda and Yoga for the betterment of your body, mind and soul!