Diet For Anemia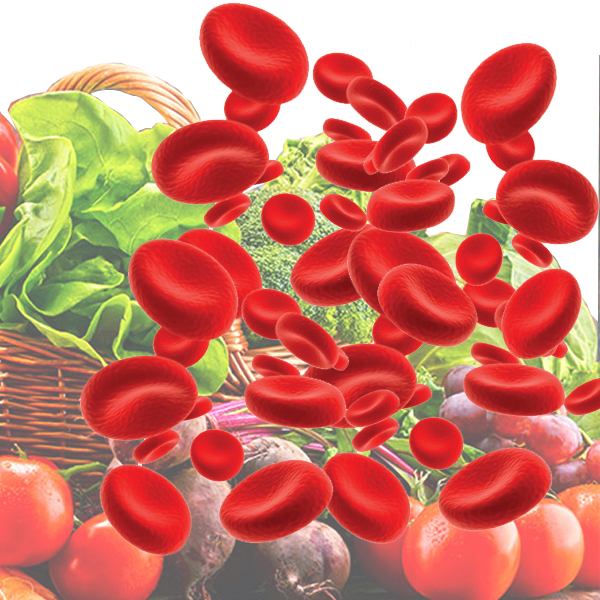 Anemia never sounds a big issue for most of the us but truly speaking it is a big issue for our cells and for our body. This is the hemoglobin within the blood cells which carries the adequate amount of the oxygen to all the cells and once this amount is too low to cop up with the normal needs of the body, it makes the body functioning very low. You can think what happens to you when you suffocate- the same happens with your body, with anemia.
Once you listen the word anemia other word also "echoes" in your ears- Iron! This is generally thought like this only that the best way to get rid of anemia is to take some iron pills to fulfill the ironic needs of the body. This is not as true as firmly it is imposed on our thoughts. The main issue is- how our body assimilates the taken iron within the body and what is the reason of low iron inside the body?
Generally, anemia is not a disease of starvation- this also comes with affluence!
Diet is the only way to control and manage the anemia; here are the main points of the diet for anemia
Food Items permitted for a patient of Anemia:
Bread or chapattis of wheat, rice, maize, jowar, bajra, ragi.
Breakfast cereals of wheat, rice, oatmeal or maize.
Rice, cooked
Pulses, (dal) or beans
Vegetable salad
Vegetables, cooked
Potato, sweet Potato, or yam
Meat, fish, chicken; especially liver, kidney and bone marrow.
Soup, especially liver soup
Eggs
Milk and milk produces
Fat for cooking, and butter
Sugar, jiggery or honey
Jam or murabba
Pastries
Desserts
Sweets or sweetmeats
Fruits, fresh
Fruits, dried, especially raisins, currants, dried figs and prunes
Nuts
Condiments and spices in moderation
Papad, chutney or pickles in moderation
Beverages
Fluids liberal