Aloe Ghritkumari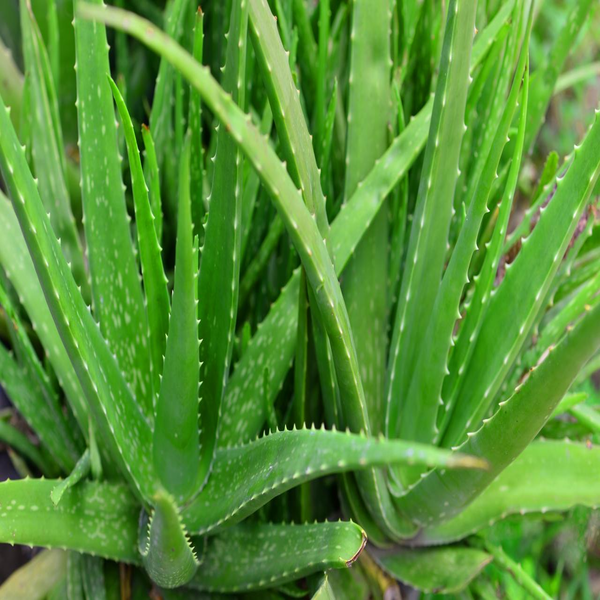 Aloe vera is the talk of town for its benefits for human being and most likely this is the highest selling herb globally;
whether this might be soap, powder, juice, face cream or any tissue paper with aloe. It is the best remedy for the maintenance of the digestion and liver functions. Because liver and digestion is the base according to Ayurveda and because It works on this so it helps in most of the diseases.
English Name:- Indian aloe.
Effect on Doshas:
Useful in diseases caused by all the three Doshas.
Ayurvedic Pharmacology of Aloe Vera
| | | | |
| --- | --- | --- | --- |
| Rasa | Guna | Virya | Vipaka |
| Bitter, Sweet | Snigdha, Pichchil | Sheeta | Katu |
It has anti-inflammatory effect can be applied on inflamed parts.
Aloe vera powder can be applied on small wounds.
A warm paste of Aloe vera juice with turmeric churna can be applied over swollen, painful and enlarged spleen.
Its Juice can be used in the eyes for conjunctivitis.
Its pulp can be applied locally in headaches and eye problems
It increases the secretions of small intestine and promotes the peristalsis of large intestine. Since its action is slow, the laxative effect is observed after 10-12 hours.
Its Juice is useful in loss of appetite, ascites, tumour, liver and spleen enlargement and abdominal colic.
It is laxative, antiflatulent and anthelmintic.
It is useful in purification of blood and affections of liver.
Aloe vera is used in splenomegaly in combination with haridra.
It is a known diuretic.
It decrease symptoms and inflammation in ulcerative colitis and irritable bowel syndrome patients.
By virtue of being snigdha and pichchil, it promotes the secretion of semen and acts as an aphrodisiac.
It increases the flow of blood to the uterus and promotes contraction as a result of which leads to uterine bleeding.
Best Recommended Uses
It is recommended as a general health supplement. It is useful to improve immunity, nourish the digestive system and reproductive system.
Doses and Useful Parts
Powder 3-6gm